Hey! It's great that you want to know more about Hoessee. I am Tessa, founder, designer and milipede of Hoessee.
I live close to the sea with my loved ones, I like surfing, traveling in our camper, nature, the lovely people around me, yoga and designing prints. I feel a deep connection with our magical earth and therefore want to make clothes with respect for our planet and its inhabitants. For me this means only choosing more sustainable, environmentally friendly options and only fair and where possible local production. I've studied fashion&textile design and during my work as a designer I was more and more engaged in sustainable design. My desire grew to really contribute to a positive change in the (fashion) world. By staying close to myself and using my strength and passion for designing prints, the Hoessee brand was born.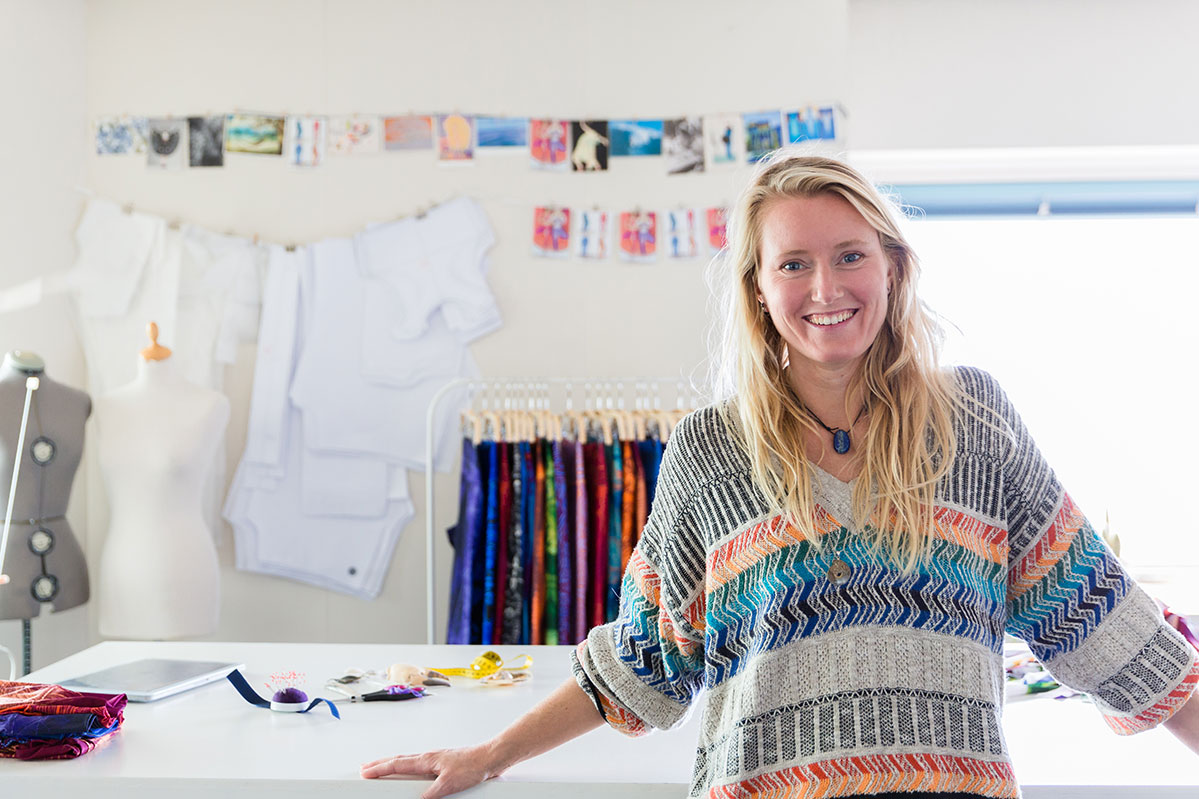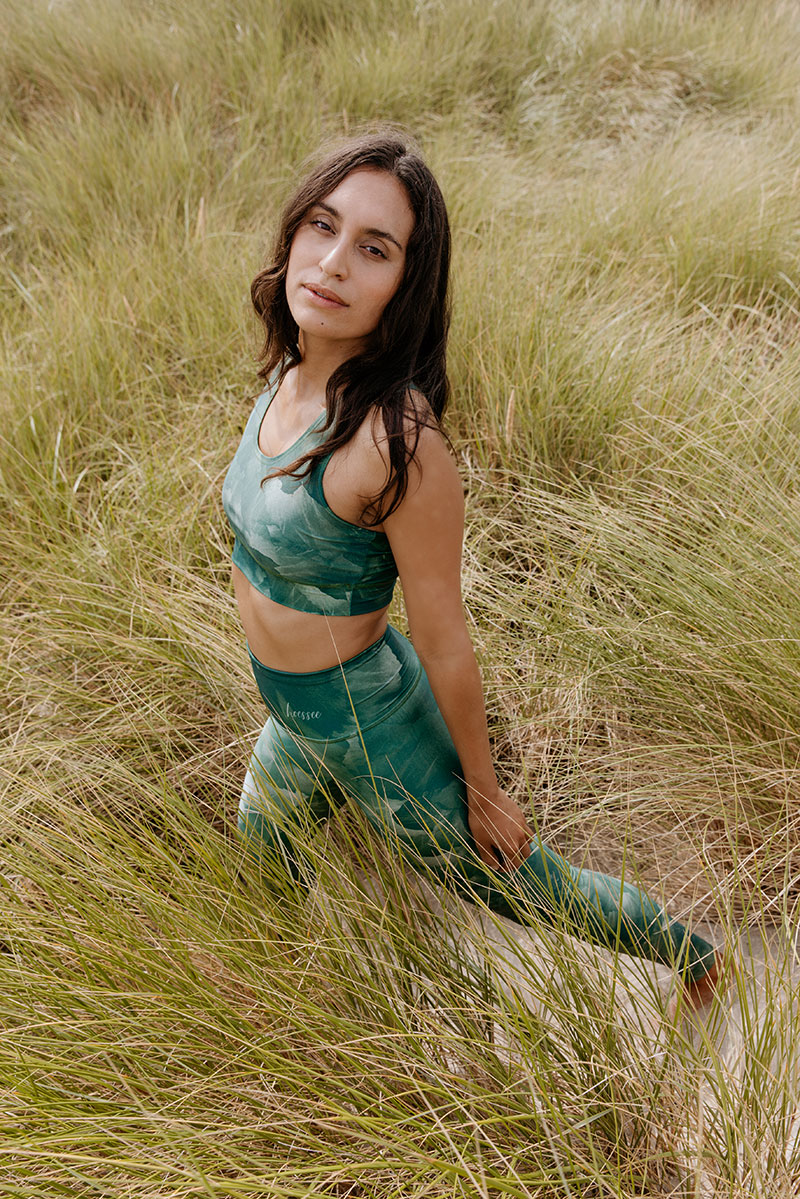 To realize all intentions, a lot of people are involved in the creation of the Hoessee activewear. I'm very glad to team up with people with the same values and purpose.
I'm especially thankful for the people of the production company that have passion for their work and having patience and attentiveness in the development process of new products.
I loved to work with photographer Nicoline Rodenburg that is a very kind and sparkling person. Her creative and sometimes a bit surreal influence that colors her work, made the Hoessee story come alive. Find out more about her work on her website. A big thanks to the enthusiastic girls that posed full of energy for hours to catch the Hoessee feeling in pictures. They feel connection to what Hoessee stands for and inspired us so much just because of who they are! There are many more people that are part of Hoessee or supporting or inspiring Hoessee in all possible ways. I am grateful to meet a lot of people that longing for more conscious and sustainable choices and want to make efforts to take better care of our planet.
If you want to read more about Hoessee's sustainable mission and how our clothing is sustainable, read more at Sustainable&fair
I hope you will be very happy with your Hoessee clothing and that you will enjoy it for a very long time! If you have any questions or just want to tell me something, please don't hesitate to contact me.
Would you like to know more about my background as a designer? Read more here.