Our story
HOESSEE loves nature, playing outside, doing yoga, enjoying the beach, spending time with friends, laughing and sunshine. In short, the good things in life! Our goal is to make sustainable products with minimal environmental impact and we aim to be transparent about our production process. We want to develop products that have a positive impact on the earth, the wearers ànd the makers of the clothing and want you to enjoy a good feeling when you wear our clothes.
Our leggings, shorts and tops are made from regenerated polyamide fibers. They are made from waste materials like old carpets that are destined for landfills and fishing nets which are collected from the oceans. Many sea creatures become entangled in these nets and the sea water gets polluted. By wearing clothing of HOESSEE, you're helping to reduce the amount of waste from the oceans, doesn't that feel good?!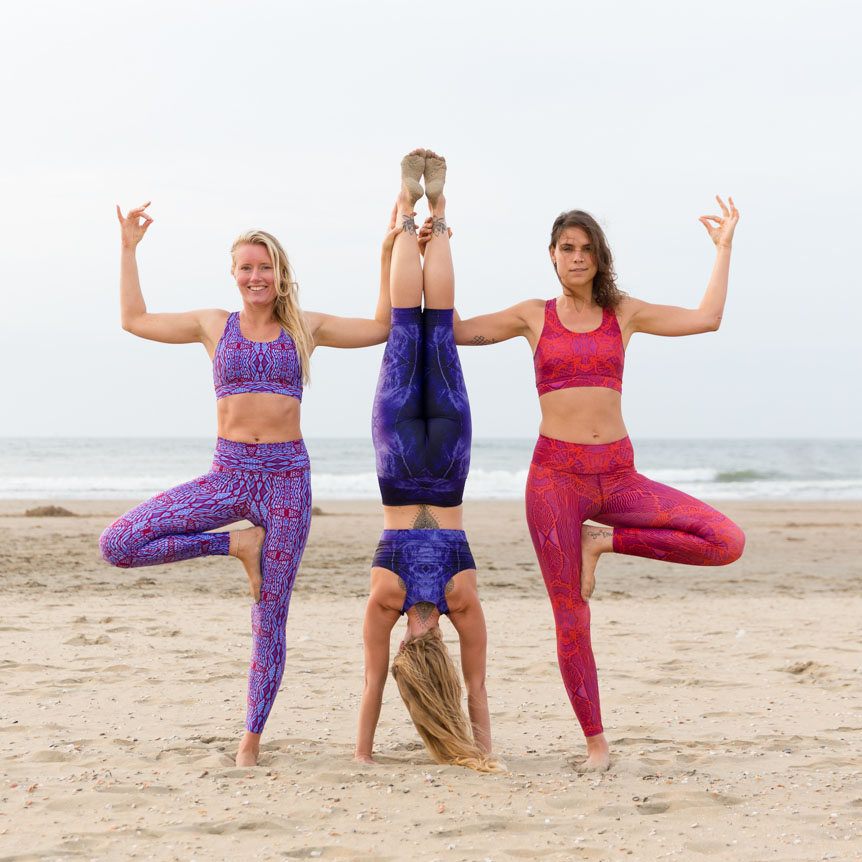 OUR CORE VALUES:
RESPECT FOR OUR PLANET: making products with minimal environmental impact

 
A FAIR CHAIN: good working conditions and fair wages to all who are involved in the creation of HOESSEE products
TRANSPARENCY: we aim to be transparent about our production process
INSPIRE: inspiring people to make more conscious and sustainable choices
QUALITY: we choose for high quality materials and production to increase the longevity of our products
GOOD FIT: a good fit is very important in our designing process. We want you to feel good in our clothes.
HAPPINESS: We do what we love and love what we do!

 
Who dreamed this up?
Founder and designer of HOESSEE, Tessa, lives near to the beach in Scheveningen. She loves surfing, nature, the lovely people she feels surrounded with, yoga and designing prints. She feels a deep connection to our magical earth and therefor wants to create products with respect for our planet. 'I've studied fashion&textile design and during my work as a designer I was more and more engaged in sustainable design. My desire grew to really contribute to a positive change in the (fashion) world. This is how the brand HOESSEE came into being'. 
Read more about Tessa and her experiences in fashion and textile design →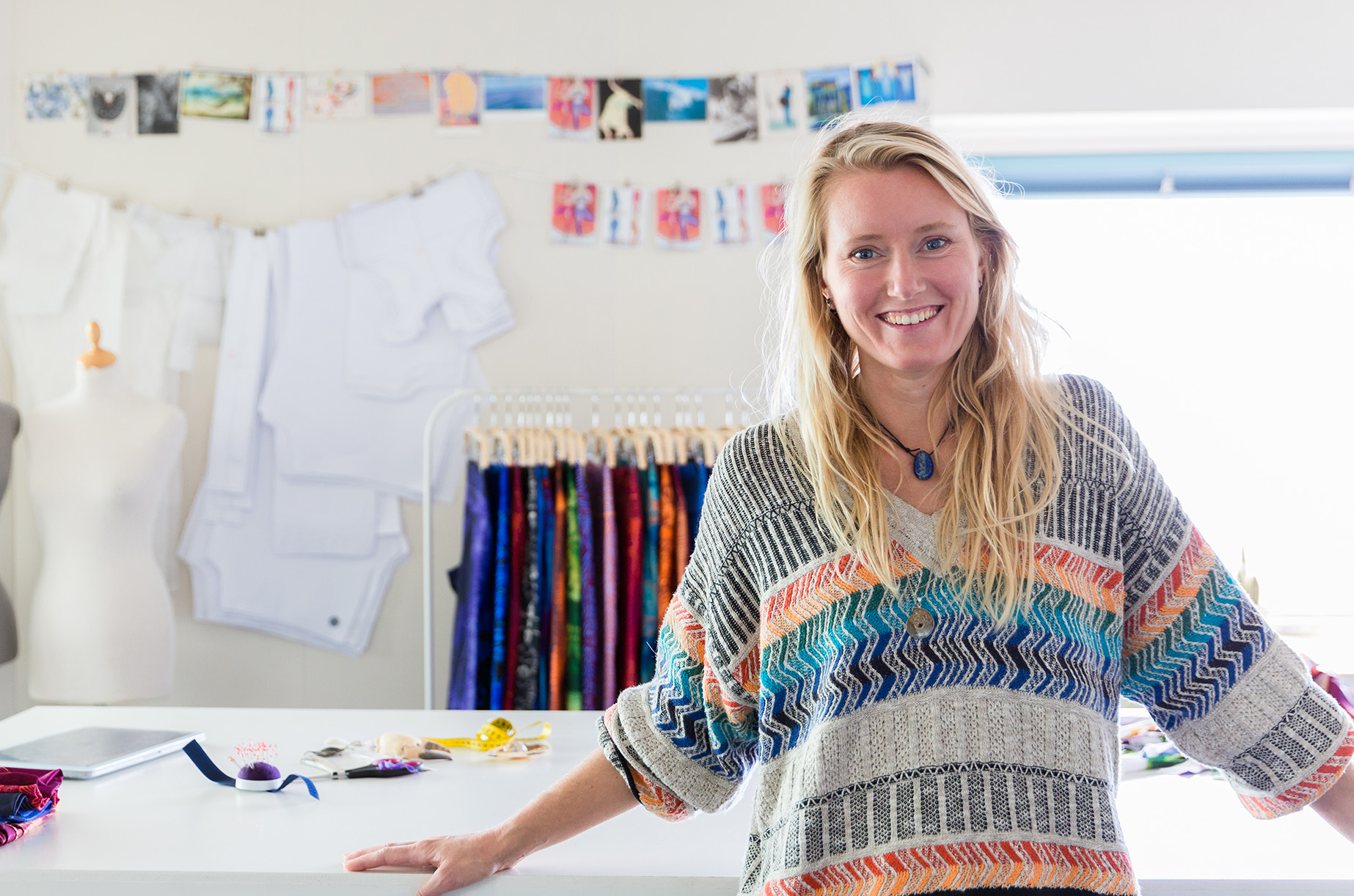 To realize these intentions, a lot of people are involved in the creation of the HOESSEE clothing. We're very glad to team up with people with the same values and purpose. 
We're especially thankful for the people of the production company that have passion for their work and having patience and attentiveness in the development process of new products. We loved to work with photographer Nicoline Rodenburg that is not only a very kind and sparkling person, her creative and sometimes a bit surreal influence that colors her work, made the HOESSEE story come alive. Find out more about her work on her website. A big thanks to the enthusiastic girls that posed full of energy for hours to catch the HOESSEE feeling in pictures. They feel connection to what HOESSEE stands for and inspired us so much just because of who they are! There are many more people that are part of HOESSEE or supporting or inspiring HOESSEE in all possible ways.  We are grateful to meet a lot of people that longing for more conscious and sustainable choices and want to make efforts to take better care of our planet.
We hope you enjoy wearing your HOESSEE clothes! If you have any questions or just want to tell us something, please don't hesitate to contact us.
'BY WEARING LEGGINGS OF HOESSEE, YOU'RE HELPING TO REDUCE THE AMOUNT OF WASTE FROM THE OCEANS'
'BY WEARING LEGGINGS OF HOESSEE, YOU'RE HELPING TO REDUCE THE AMOUNT OF WASTE FROM THE OCEANS'