Sustainability

 
HOESSEE aims to keep the environmental impact as low as possible. Not only by choosing sustainable materials, but by taking sustainability as a base for the complete production process. 
The fabric we use for our clothing is made out of waste (read more below) and is woven and printed in Europe. The prints are digital printed with water based reactive inks which are, black excepted, GOTS certified (here you can find more about GOTS-certifications). The high quality of the inks and the printing process delivers colorful, bright and sustainable prints.
The making of the samples and the complete production takes place in Holland. We co-operate with a Dutch production company that values durability and is OEKO-TEX certificated. By producing as locally as possible, we avoid unnecessary transport and we are sure that the people who make our clothes work under good conditions.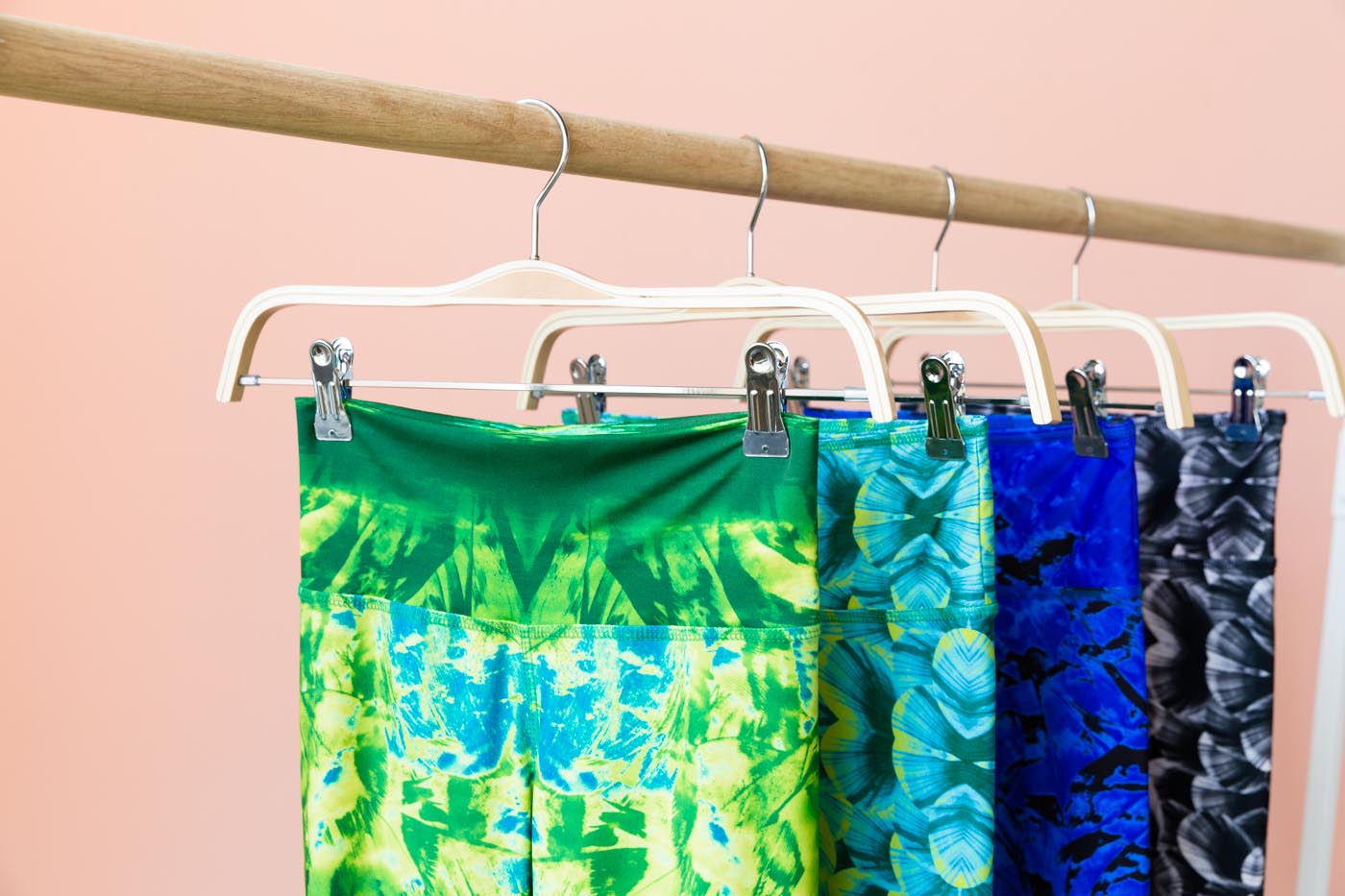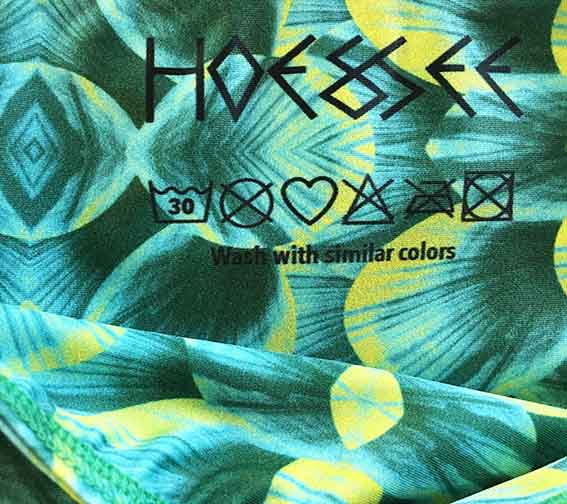 We have also thought about our packaging and hang tags.
Our hang tags are printed at paper made from remnants of cotton from the textile industry.
The clothing labels are printed in our clothing (no more irritating labels in your comfortable wear).
The shippingboxes we use are recycled or recyclable, just as the tape to close them. When we print promotion material for HOESSEE, we collaborate with a sustainable printing company that uses recycled paper and durable inks. With all the fun stuff we do, we try to keep it fun for our lovely Earth as well!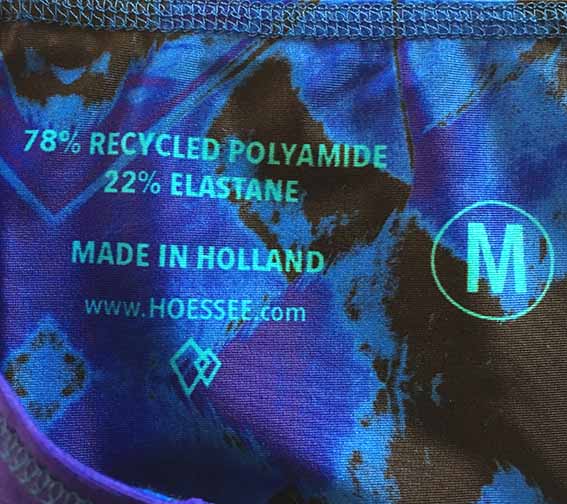 Recycled material starts somewhere
The fabric we use for our (yoga) wear is made from regenerated materials. The fabric consist of 78% ECONYL® nylon yarns and 22% elastan. ECONYL® regenerated nylon is made from waste such as fishing nets from the oceans and old carpets. It performs exactly the same as brand new nylon, but is made without the use of new resources. So even though we use recycled materials, this does not affect the quality of the fabrics. ECONYL® yarns can be recycled, regenerated and remoulded infinitely. It's a beautiful up-cycling process.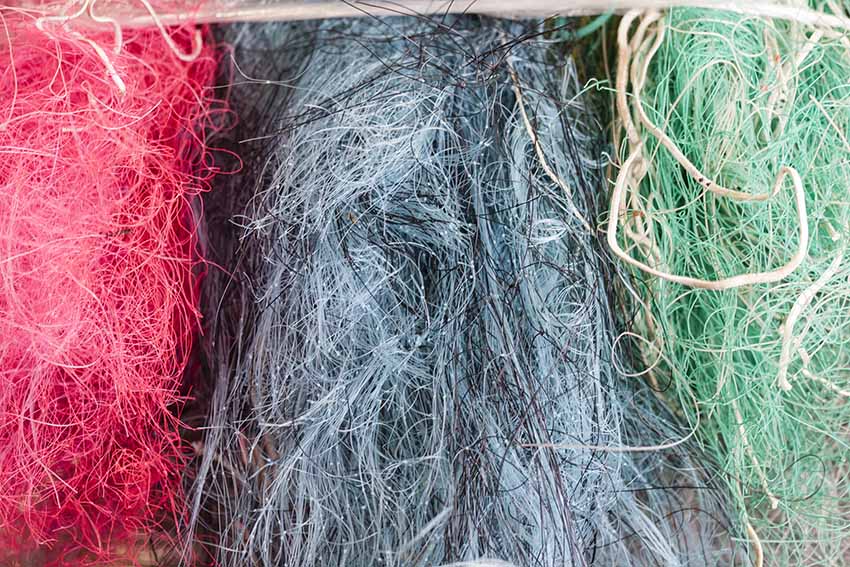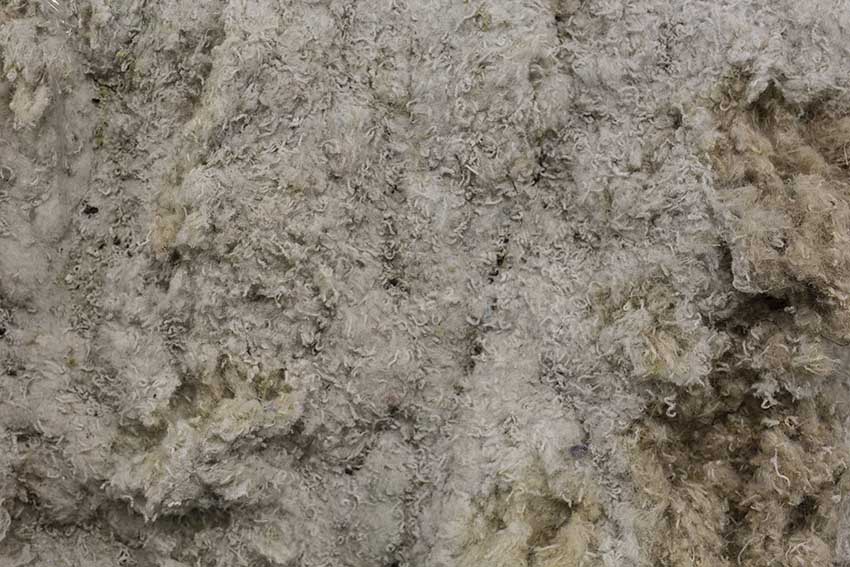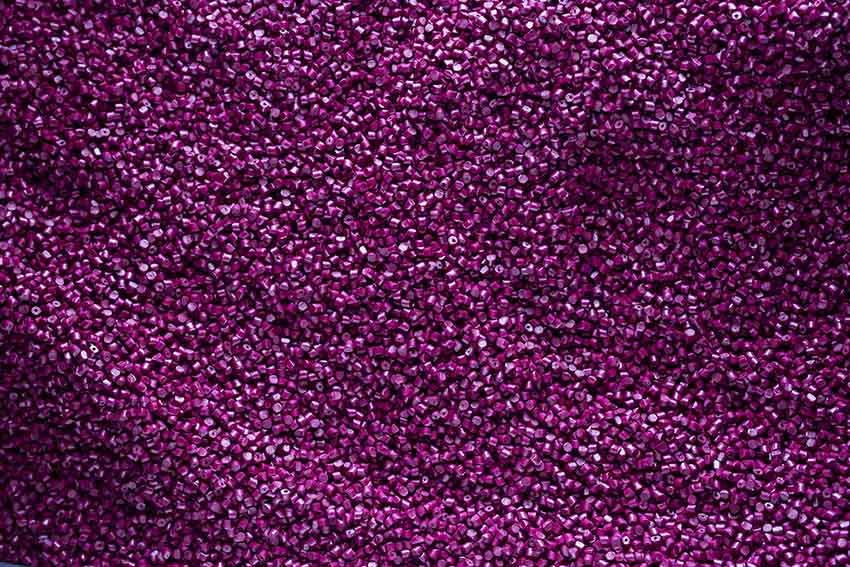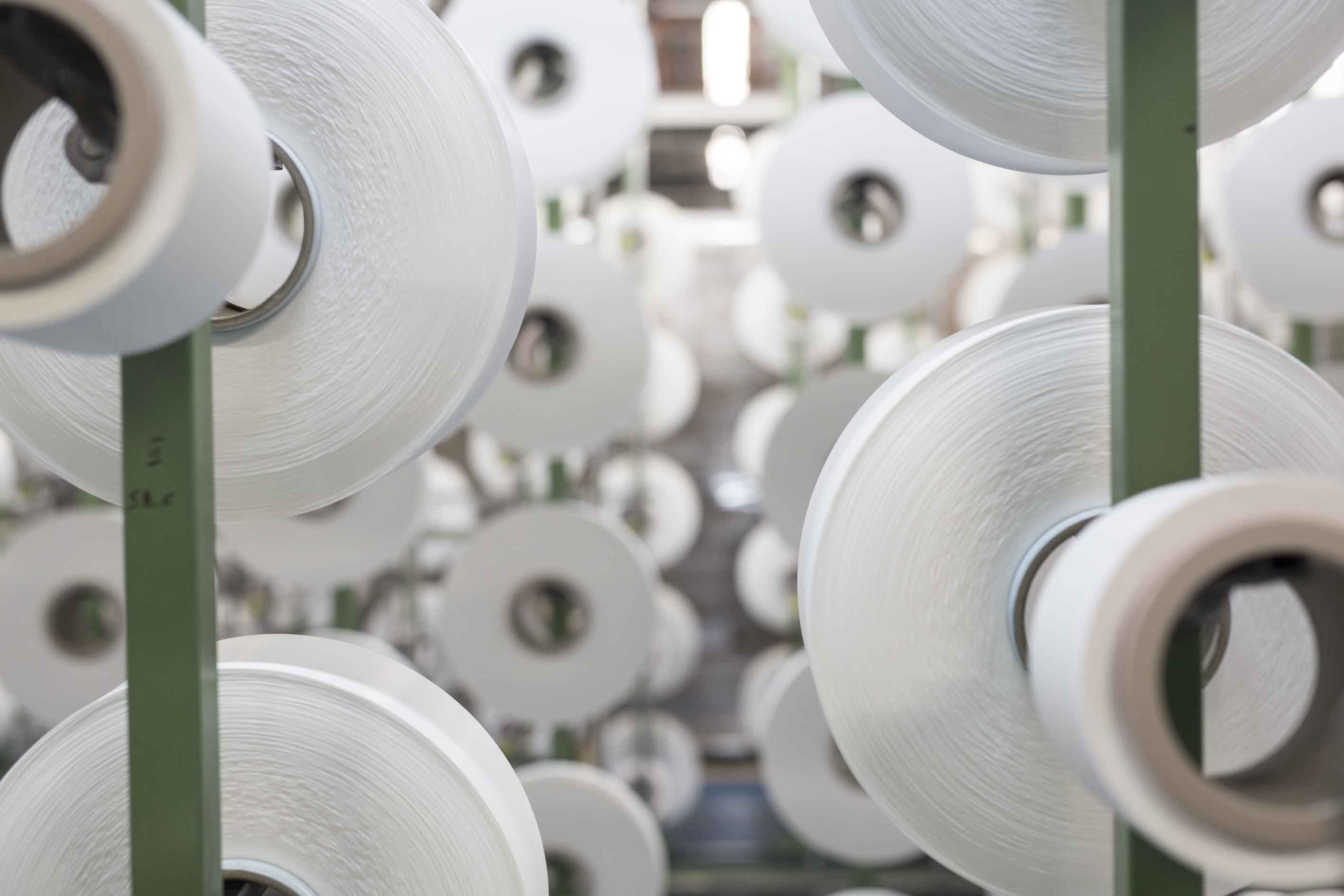 How it works
Discover the process behind the breakthrough material: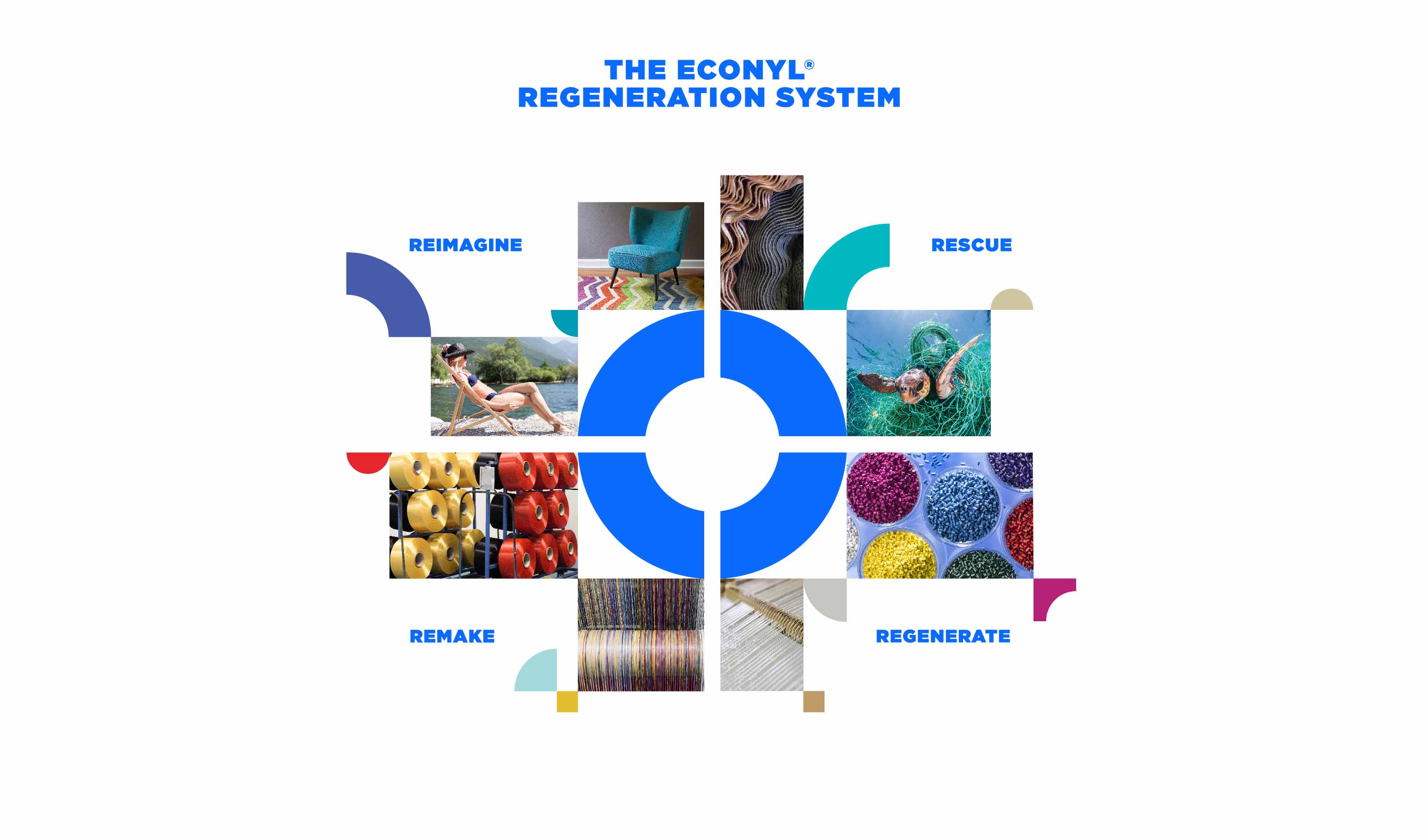 01_Rescue
The ECONYL® Regeneration System starts with rescuing waste, like fishing nets, fabric scraps, carpet flooring and industrial plastic from landfills and oceans all over the world. That waste is then sorted and cleaned to recover all of the nylon possible.
02_Regenerate
Through a radical regeneration and purification process, the nylon waste is recycled right back to its original purity. That means ECONYL® regenerated nylon is exactly the same as virgin nylon.
03_Remake
ECONYL® regenerated nylon is processed into carpet yarn and textile yarn for the interior and fashion industries.
04_Reimagine
The beauty of ECONYL® regenerated nylon is that it has the potential to be recycled infinitely, without ever losing its quality. We believe circular design is the future and using ECONYL® is our first step on that journey.
Thanks to the innovative construction and the combination of ECONYL® regenerated nylon with XTRA LIFE LYCRA®, the sustainable fabric maintains shape
after multiple use. The four-way stretch makes it perfect for sport activity.
The fabric is soft and breathable and is very comfortable to wear.
As well as being a solution on waste, ECONYL® regenerated nylon is also better when it comes to climate change. It reduces the global warming impact of nylon by up to 80% compared with the material from oil. By choosing for ECONYL® regenerated nylon we are designing products that drive the industry towards a sustainable future.